brand.new is an interactive website designed by their in-house designers.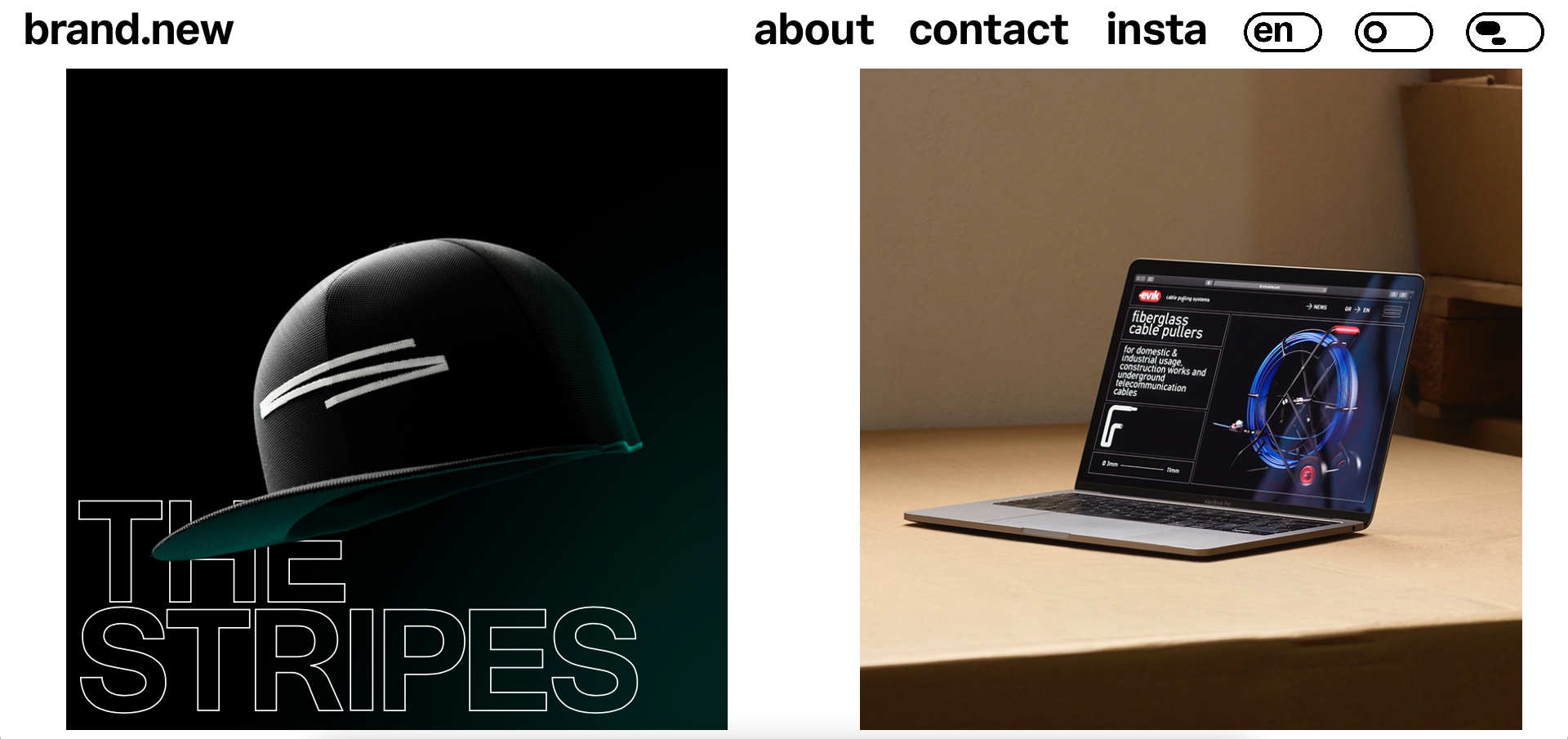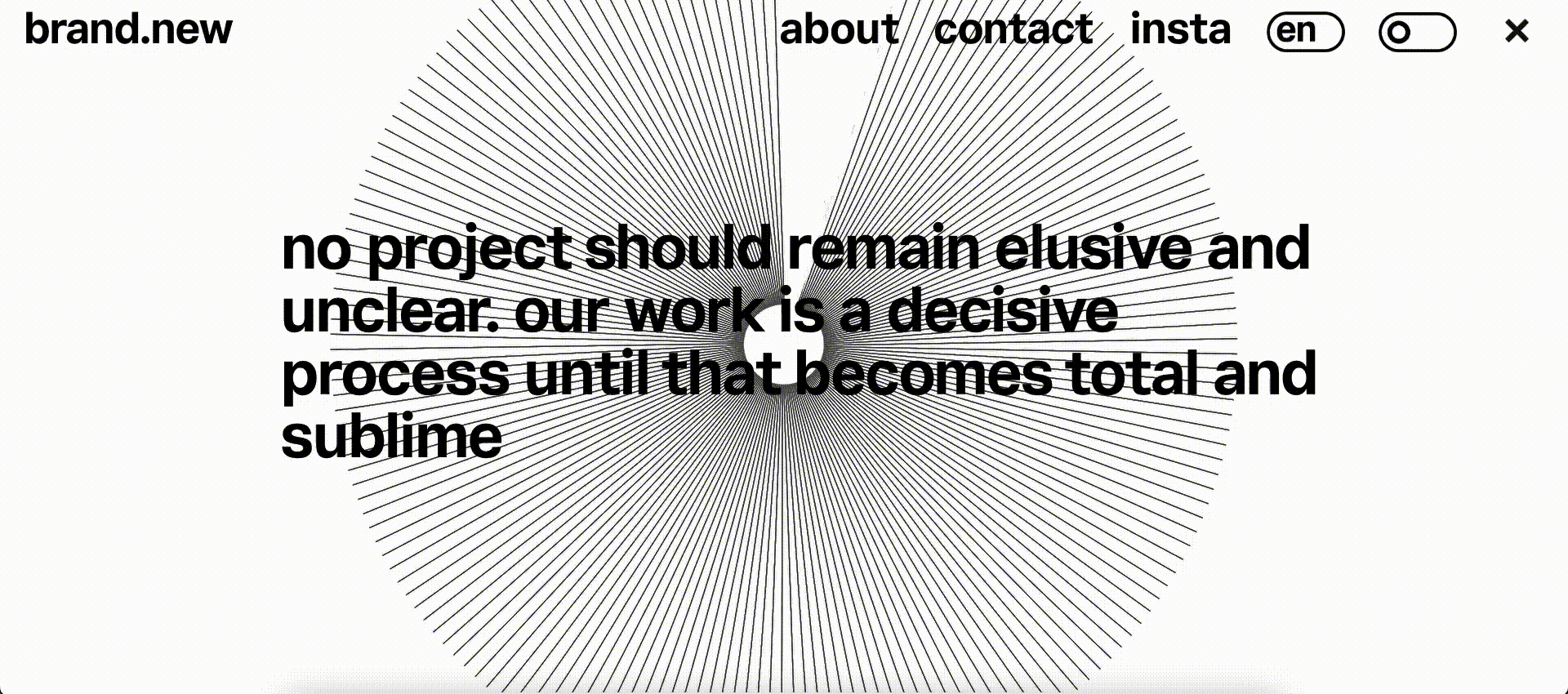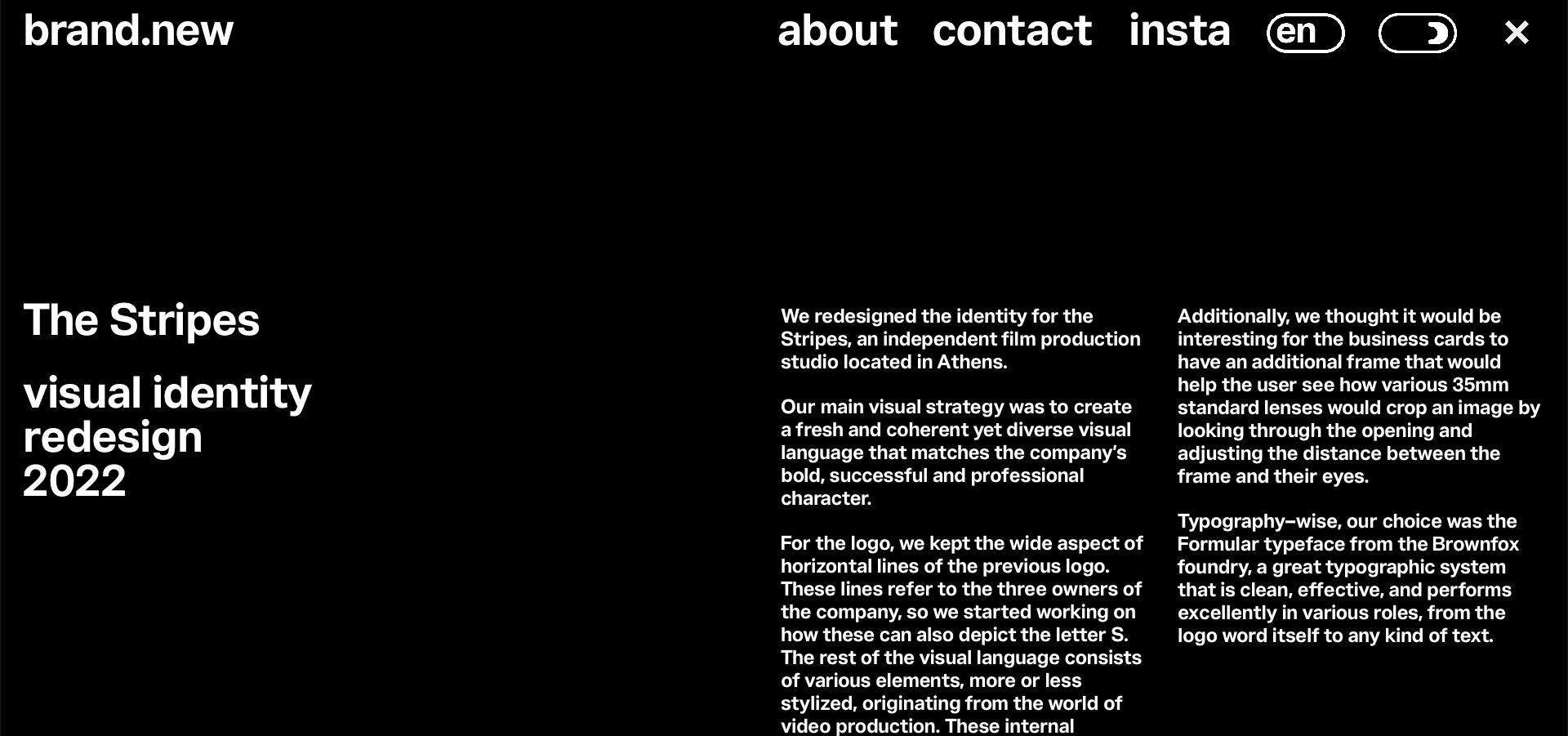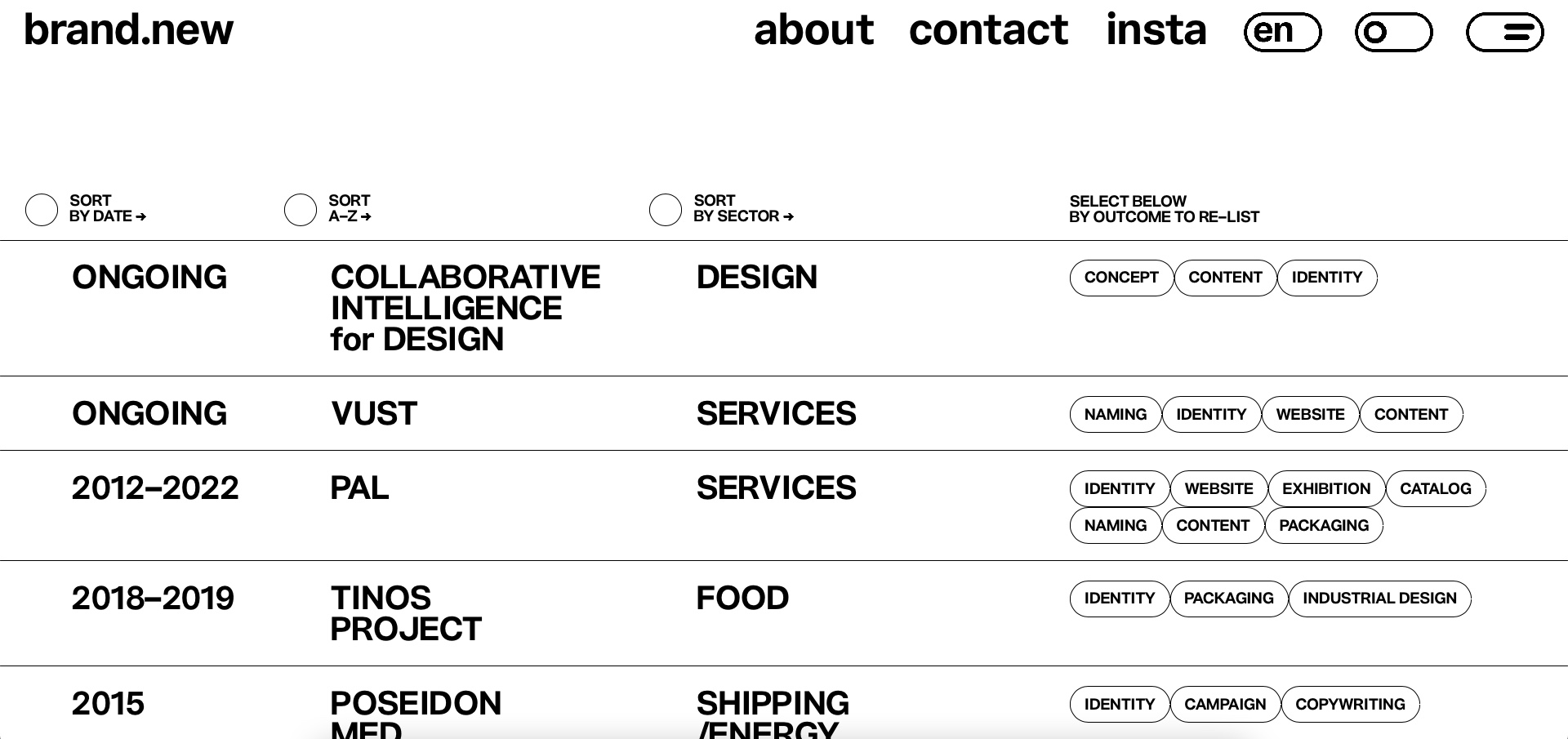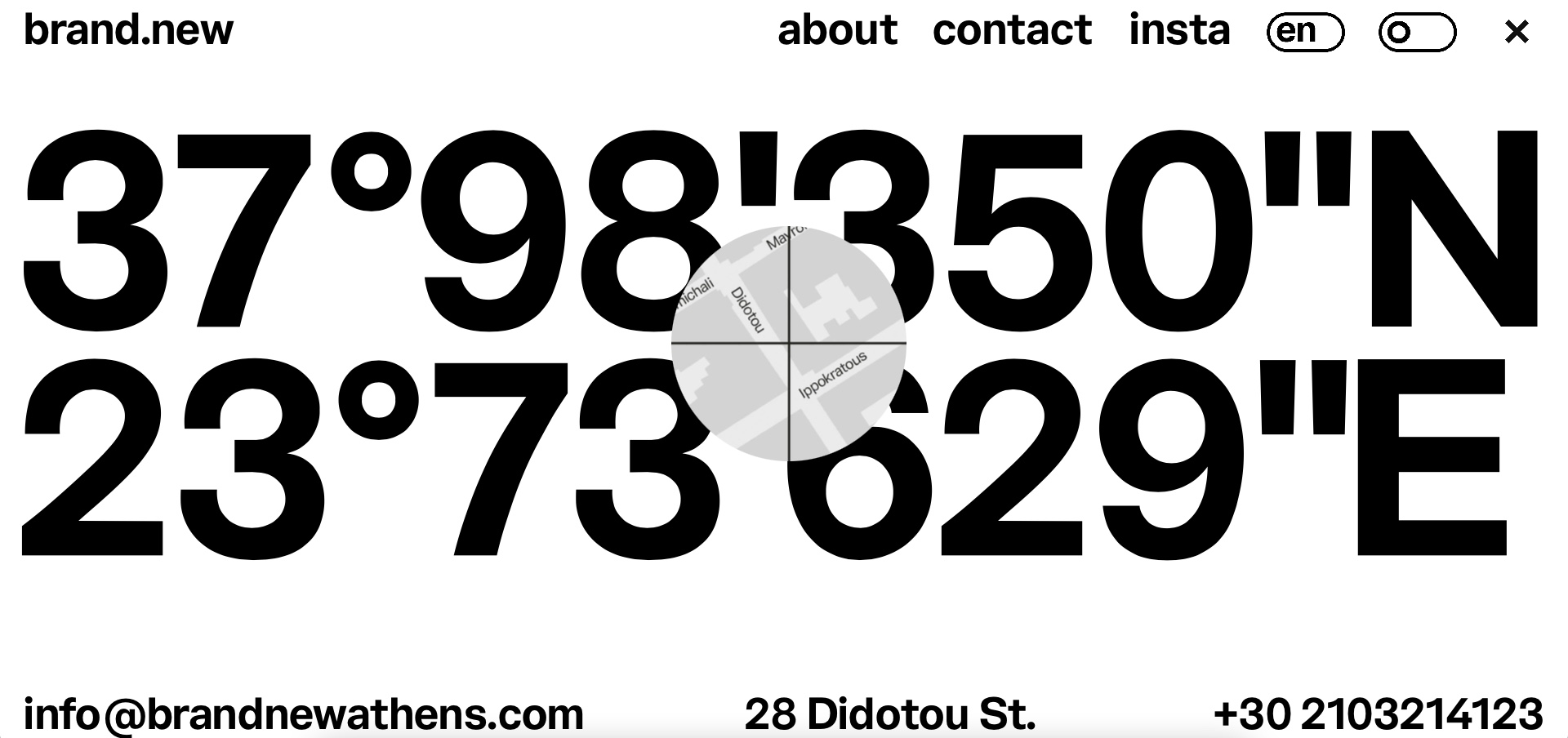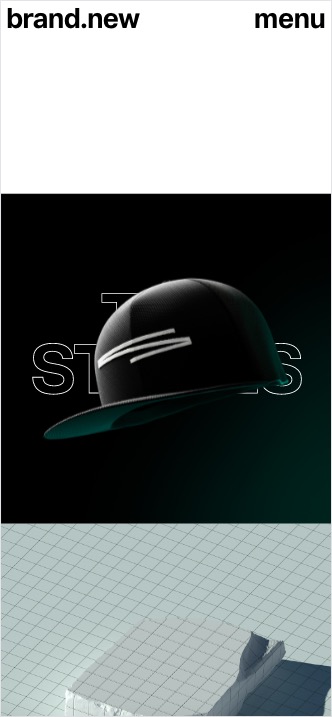 A thinking agency with a design approach located in Athens.
brand.new is a design agency known for its clean design and bold ideas. It has been awarded for multiple projects by the most reputable organizations around the world.
Project Management
Frontend Development
Backend Development

brand.new is a forward-thinking company that needed a website refresh to match their bold character.
What started as a simple re-design of the home page design that featured large images and big titles, ended up as a complete website overhaul. No pixel was left untouched in our quest to create the perfect site for brand.new.
brand.new already had a website based on WordPress to showcase its work. We tapped on the existing APIs in order to expand the capabilities of its home page and that allowed us to save time on development, whilst ensuring familiarity for brand.new's designers with the tools they know already.
This project was an amazing technical challenge because we had to implement features that no or few other websites have, like instant language switch between English and Greek, two separate views of the home page for computers and phones and unique animations based on scroll and/or mouse movent.
Every single page offers a unique experience that makes brand.new's website stand out from the competition.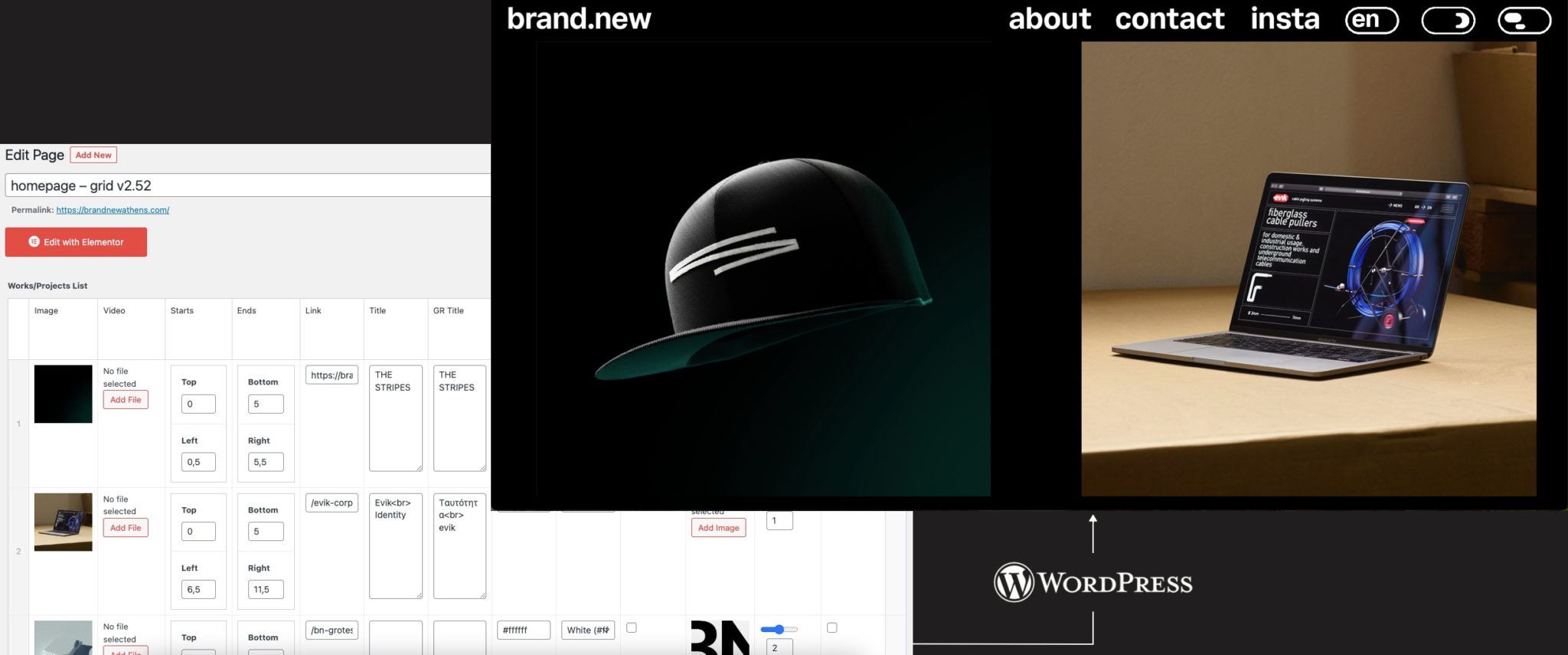 The home page, known internally as the "grid view", is used to showcase the agency's work. It is based on an extremely flexible grid system that allows brand.new to make intricate designs. These designs give life to the home page and match each project's design. As the user moves their mouse over the images, their cursor morphs into a title or an image revealing the project's name.
For mobile phones and tablets, we have developed a simpler UI, known as the "full-screen" view. While, this is built for touch screens and low-power devices in mind, it still offers an interactive and unique experience. This time the project's title stays at the center of the screen and changes as the user scrolls down to browse the projects.
The About page has been redesigned several times but in the we removed exotic features, such as 3D scenes, for a design that's viewed perfectly on both computers and phones.
The new, simpler, design welcomes the user with a "Hi" and the background changes as they scroll down to read the company's mission statement.
Last but not least, the Contact page offers the most interesting way to interact with what typically is a rather "boring" page.
As you load the page, you will see the -real- coordinates of the agency's studio. As you move the mouse you can reveal part of the map, while updating the coordinates.
It's practical, yet fun to play with.
Every screen has the same consistent structure and graphical elements, so navigation is always easy and seamless.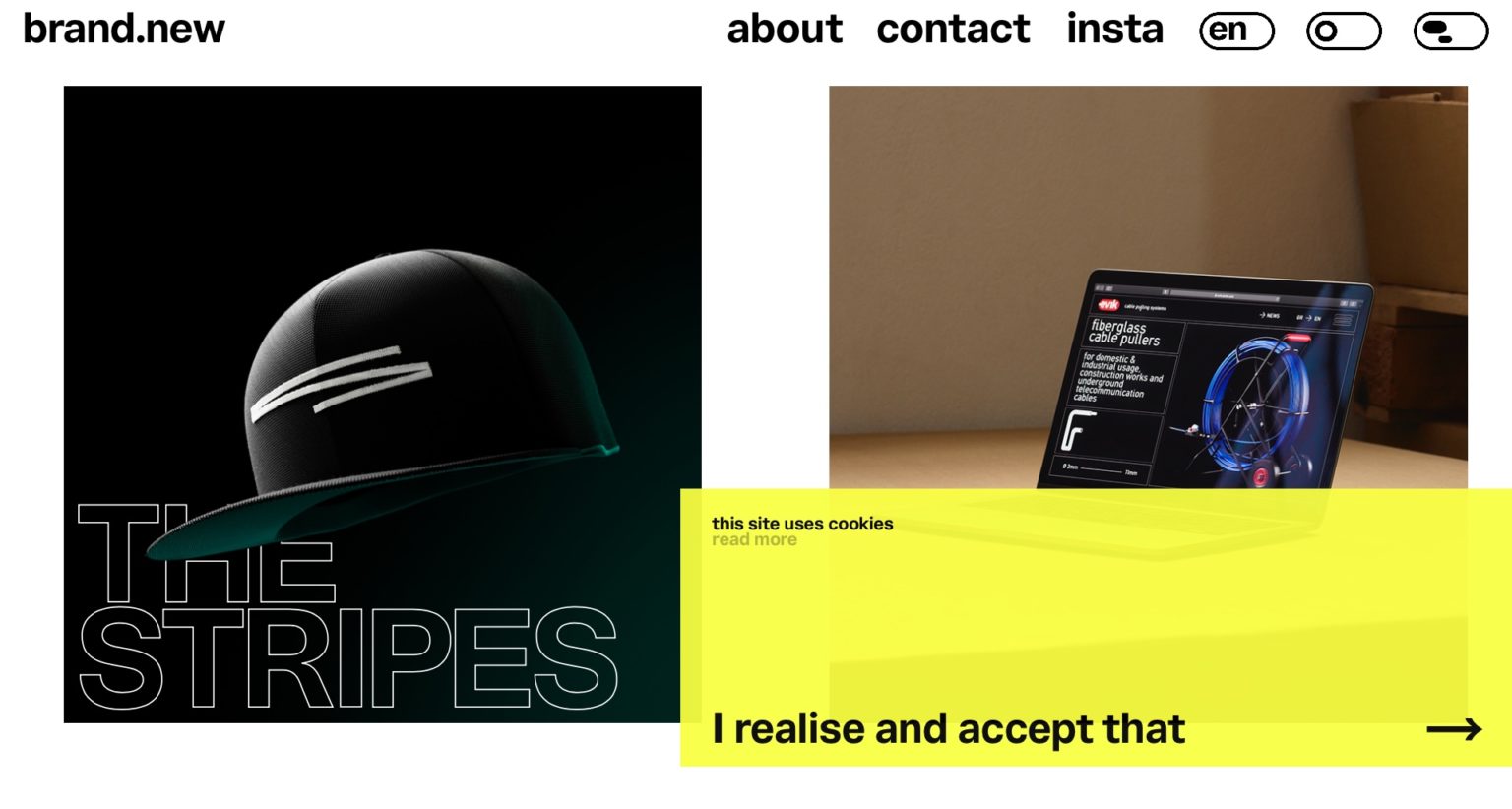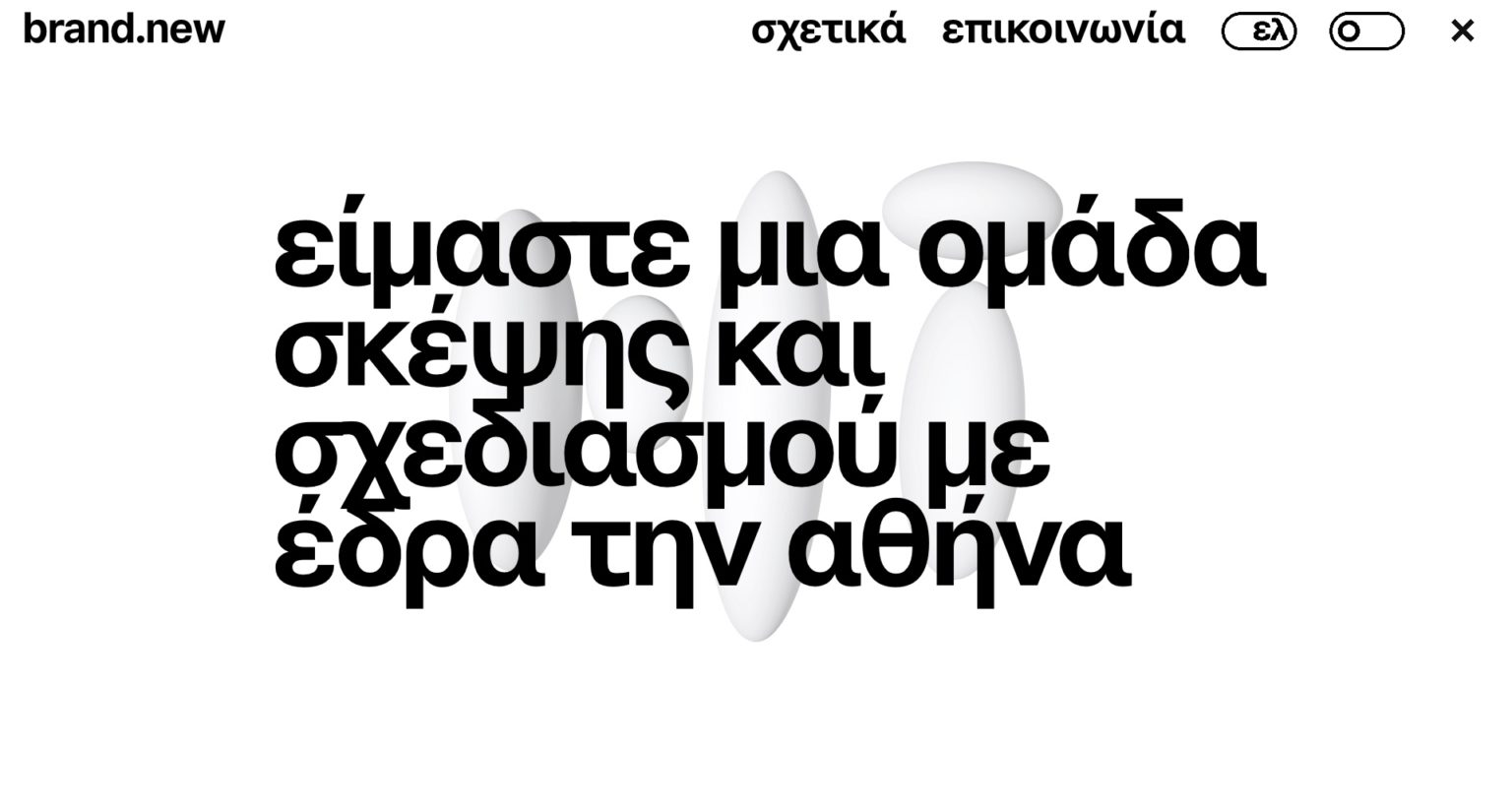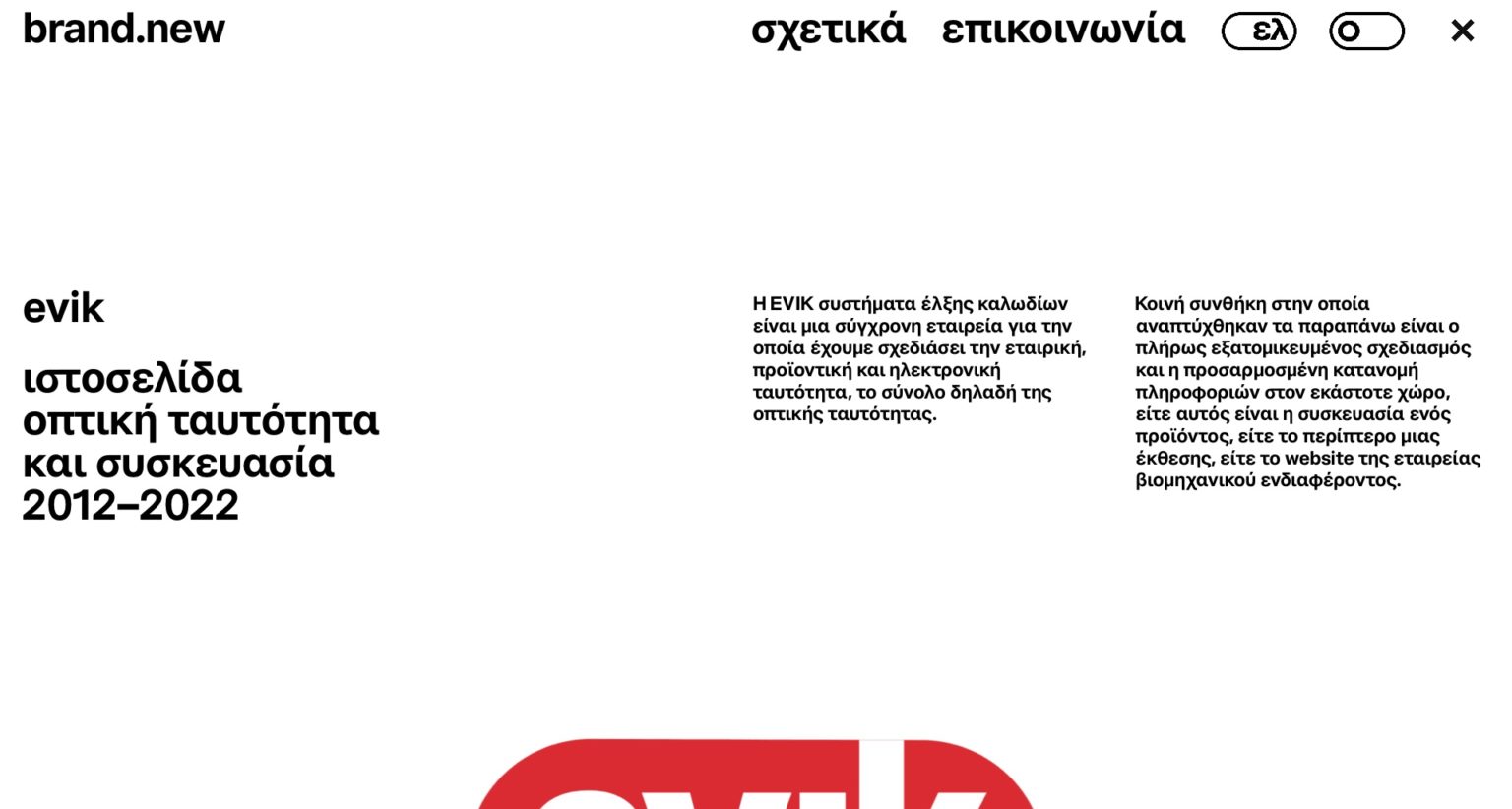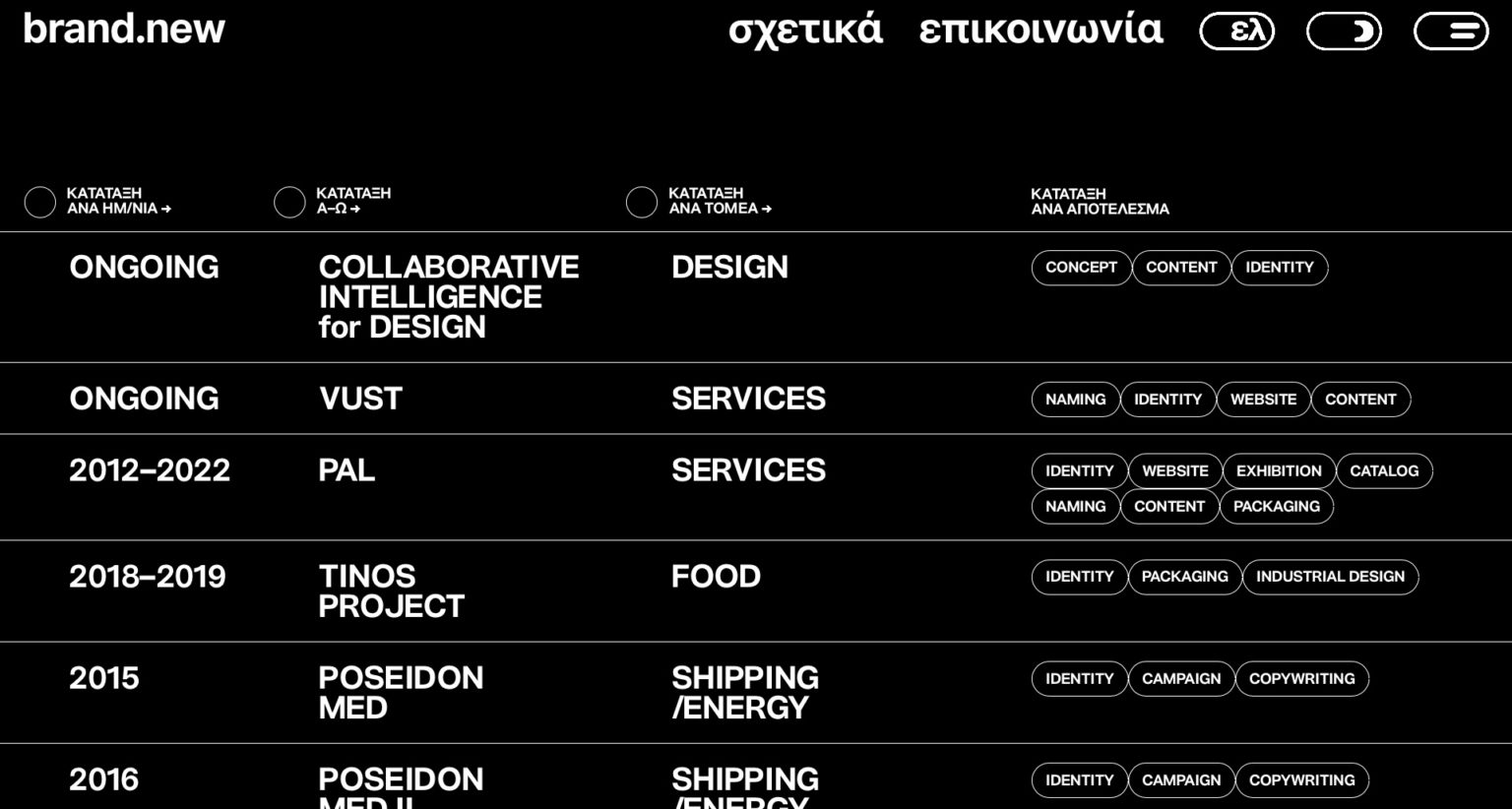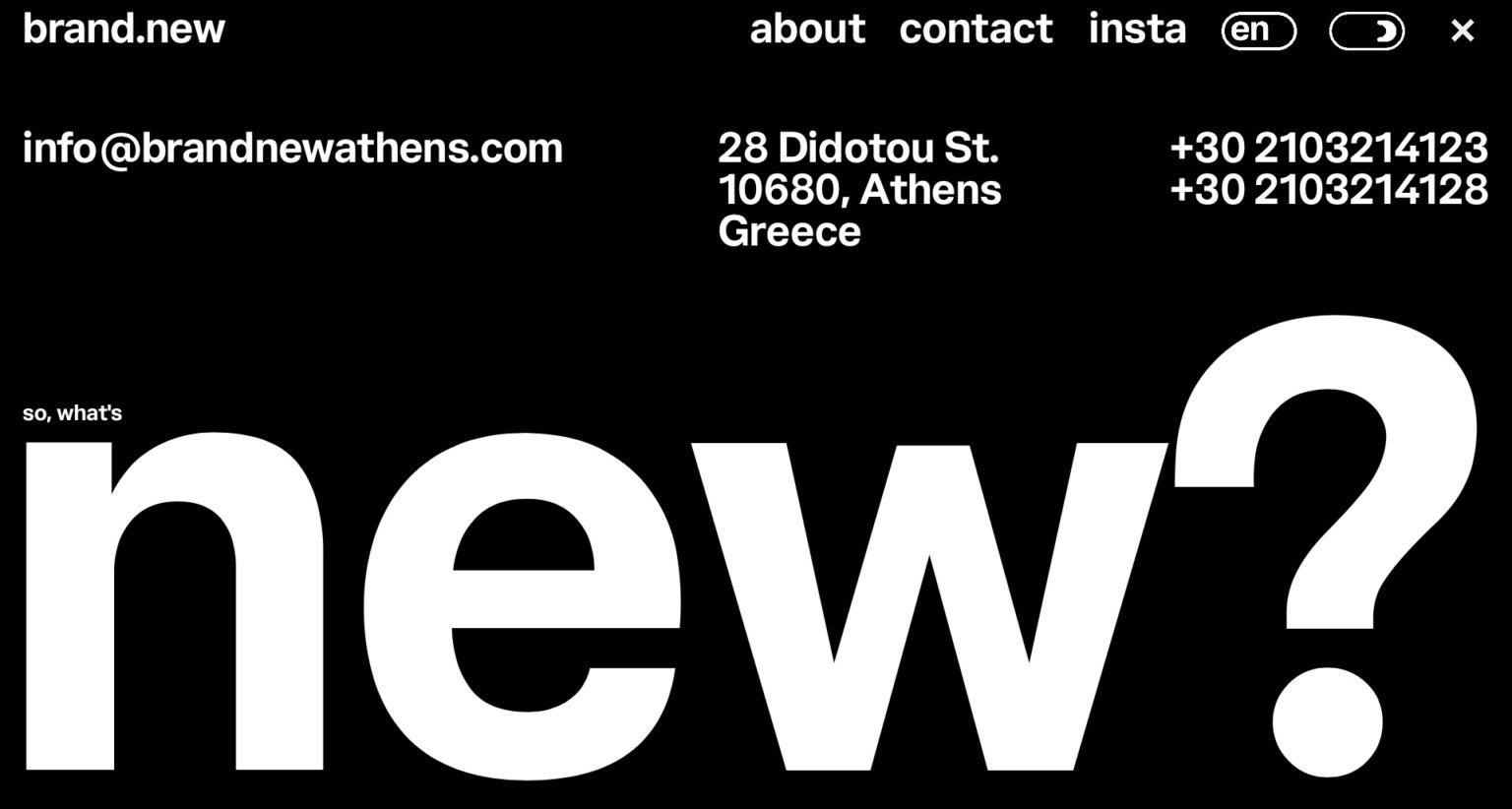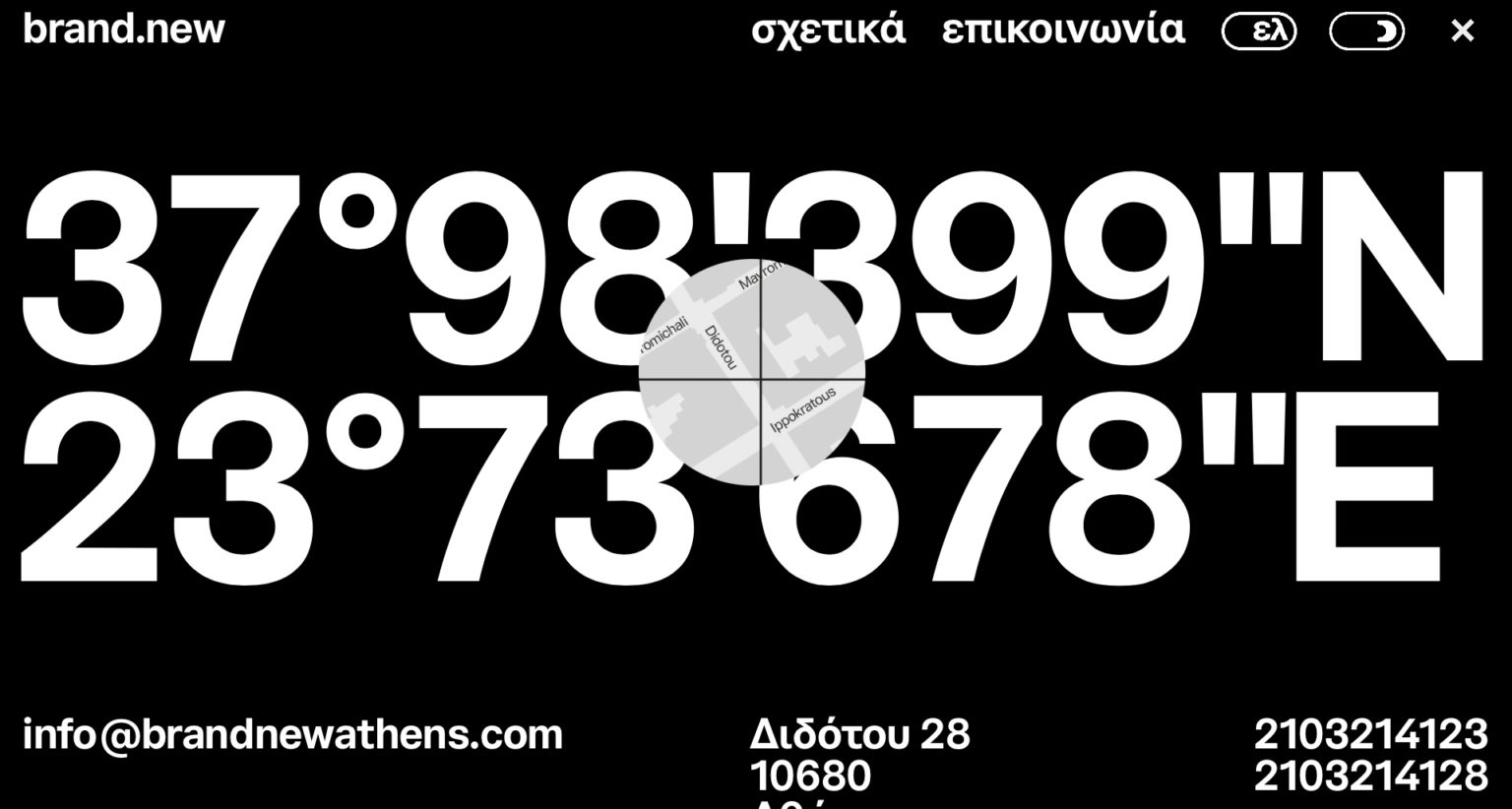 A modern, minimal and colorful website that matches the brand's style and reflects their principals.
"We are a very international team in a company. We hired Eeriee to re-create our web site and were pleasantly surprised, not only by the result, but also by the flexibility, sympathy and enthusiasm shown during the development period. We also liked their tight workflow and the sensibility to understand our side and our business. We were so very pleased that we decided to contract Concealed to do another project for us"
Kostas Mentzos, Founder, brand.new
Thinking inside of the box.

We're a web design and development studio that crafts beautiful, engaging web experiences that help businesses grow. If you're interested in working together, we'd love to hear all about your project. Let's chat!